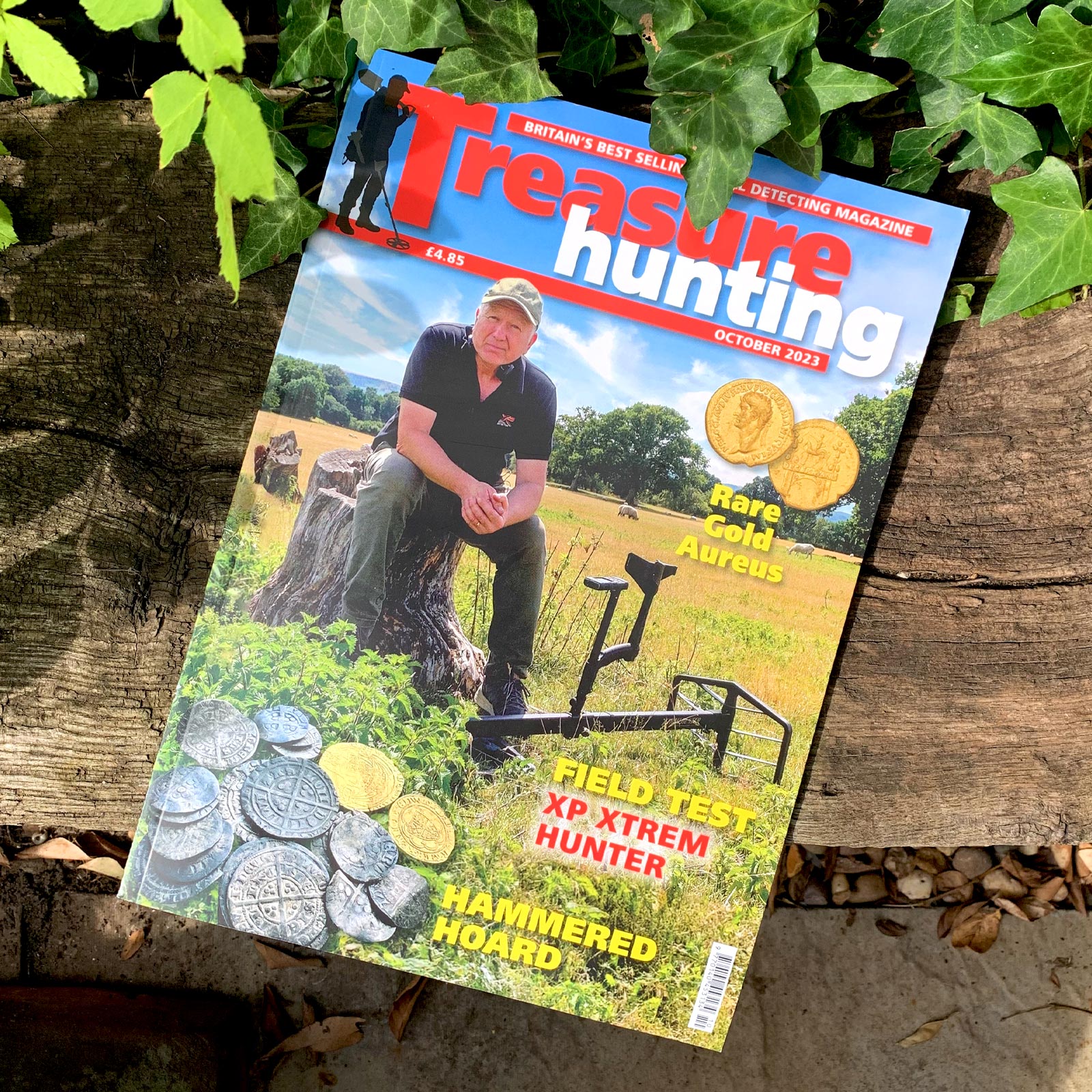 It's quite clear that over the past few years metal detecting has had a huge impact on my life. From my first trips out on the family fields finding iron scraps and lead seals, to now finding Roman artefacts and being a regular writer for Treasure Hunting Magazine, it's been a real journey.
I have well and truly been bitten by all aspects of this hobby but in particular I have really fallen in love with writing about it. This is quite evident with my continued contributions to Treasure Hunting Magazine and it still amazes me that my efforts are deemed good enough to make publication.
I have said before that I never thought in a millions years that I would enjoy writing as much as I do as I was never really that academic in school. It does makes me wonder what has changed to bring out the writer in me and I don't have to think to hard to provide myself with an answer. Quite simply it's the passion for the hobby and for history!
I'm so enthusiastic about both of these things that it makes it incredibly easy to write about. Don't get me wrong, I do spend a lot of time trying work out how best to communicate the things I want to say and that's not always easy. But my love for the hobby always provides me with the fuel I need get the words out of my head and onto the page (well, computer screen).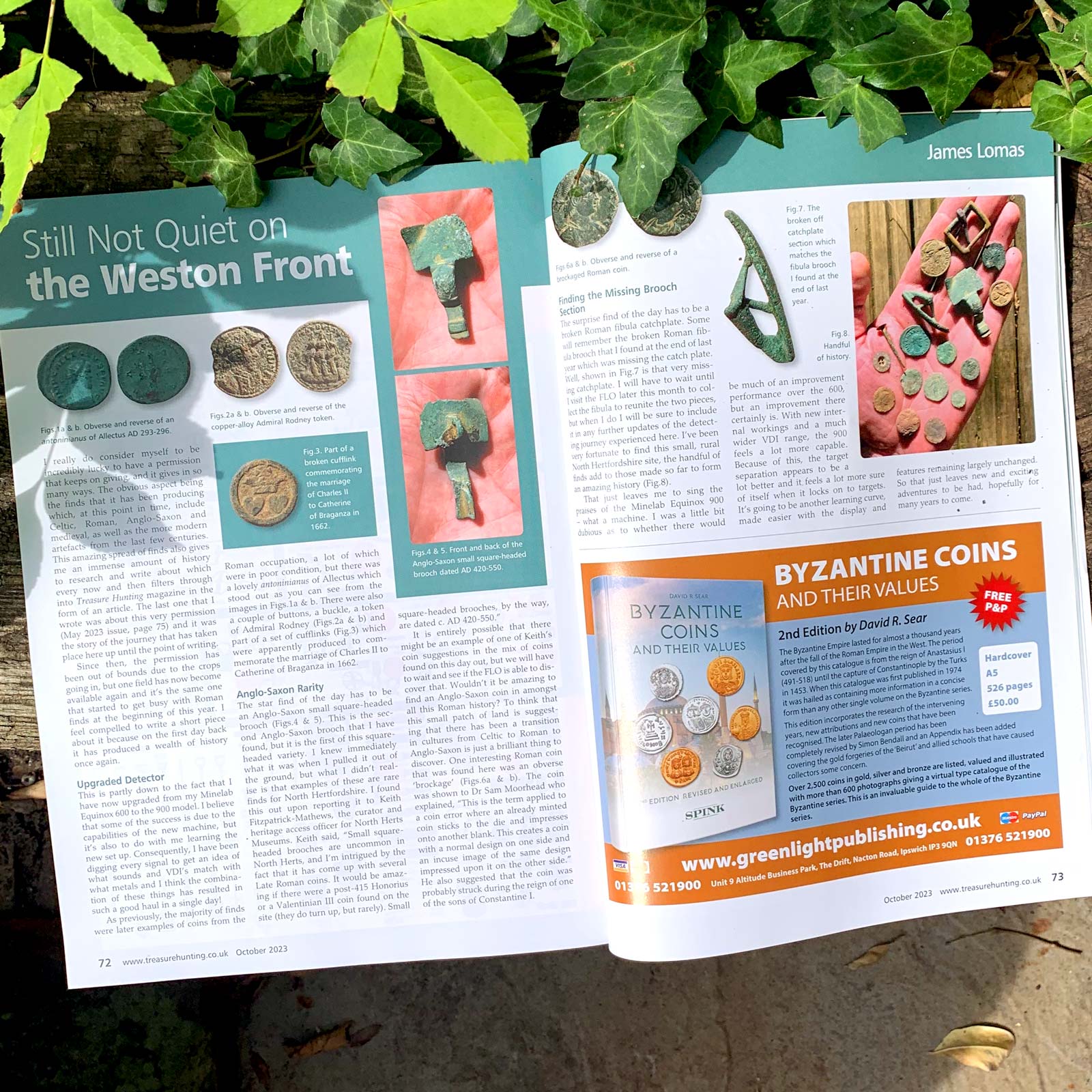 Writing about the hobby and researching for my articles has also brought me into contact with some amazing people. I'm lucky to be in regular contact with Keith Fitzpatrick-Matthews the Curator and Heritage Access Officer at North Herts Museums. Keith has been an invaluable source of information and advice since I started detecting and he is always happy to make contributions to my articles. To be honest he has made contributions to most of my articles so far by providing historical insights, archaeological maps and diagrams as well as countless finds identifications. Having Keith's input provides me with a real sense of validation that the things I write about might actually be worth reading, lol.
I have also had contact with Sam Moorhead who is the National Finds Adviser for Iron Age and Roman Coins at the Portable Antiquities Scheme (British Museum). He has been kind enough to provide valuable insight for some of the coin finds in my articles, and again this brings another feeling of validation for what I'm doing.
I also have to mention my Finds Liaison Officer Matt Fittock, who is based at the Verulamium Museum in St Albans. He too has contributed to the odd article but more than that he has been incredibly knowledgable and patient with assessing and recording my finds. This is no easy task when you consider the poor condition that some of these Roman coins turn up in. How he can decipher a worn Emperor's portrait is beyond me, I reckon he must be a master of the dark arts!
Last but not least a huge amount of thanks must go to Julian Evan-Hart, the editor at Treasure Hunting Magazine. He has been a great support to the budding writer in me and has always been encouraging and incredibly helpful with advice and tips. Being able to email him over the past few years about everything detecting as been both enjoyable and fruitful, hopefully a friendship that will last for years to come.
This just leaves me to say that if you ever want to write about this amazing hobby and the things that you find, then definitely do it. There are plenty of people out there who will be willing to help you along the way, and if you get to the point where you want to submit something to Treasure Hunting Magazine the do contact Julian Evan-Hart. You will find contact details for the magazine at the bottom of the main blog page along with some other useful links. Happy hunting (and writing!).