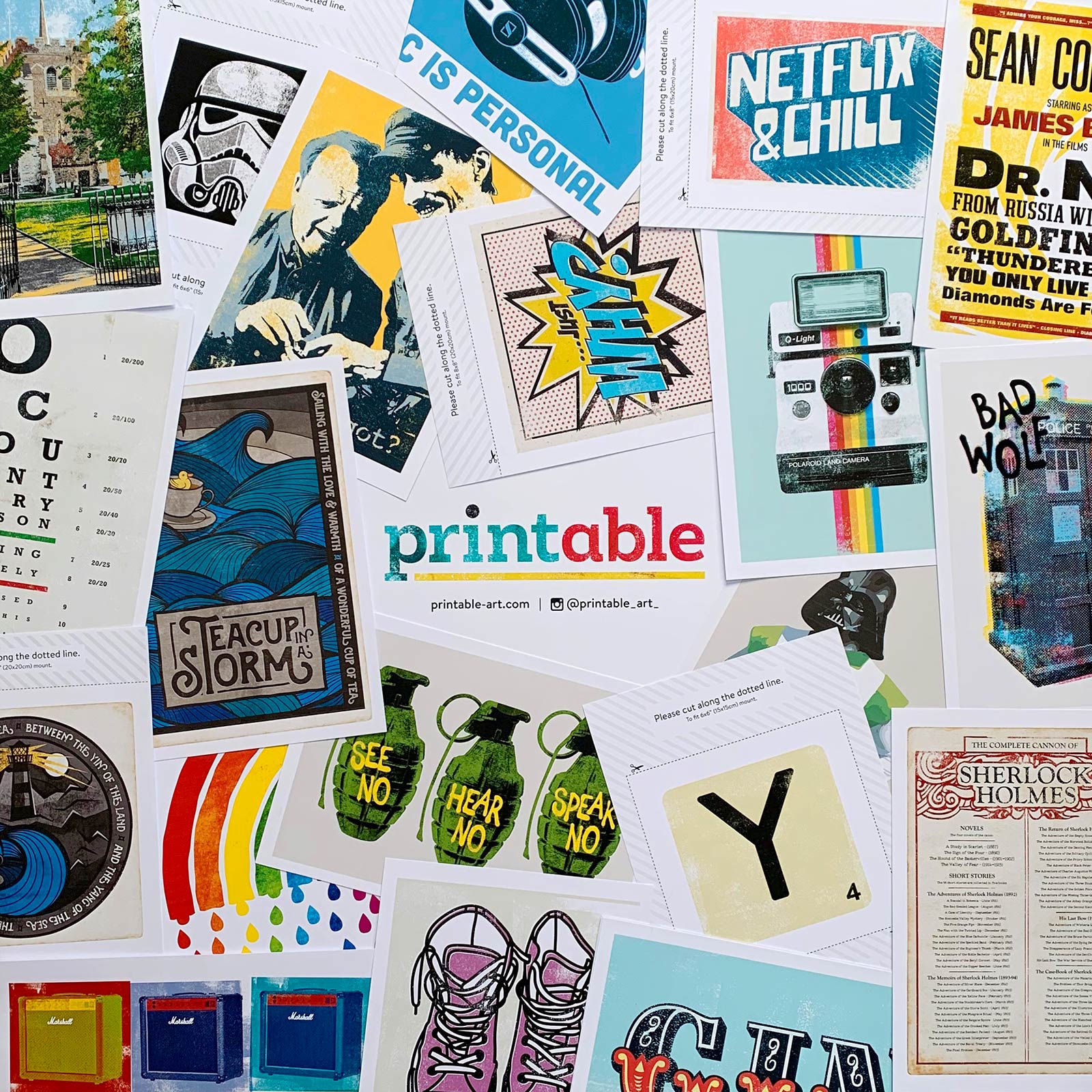 printer paper – getting the best print!
Recently we wanted showcase some of our digital art prints at a local art market in Hitchin, so we thought it was a great opportunity to try out some different printer paper types to see what would give the best results for our prints.
We will go into depth on the types of paper we tried in a future blog, but for now we want to let you know what paper gave us the best results printing from an HP Envy 4500 home printer.
When framing pictures that have been printed on a home inkjet printer it's best to print onto a heavier weight paper, we suggest 160gsm or above. The reason for this is that it holds the ink better and stays nice and flat, with lower weight papers there is a chance you will get a rippled effect when there is heavy ink coverage which doesn't look great when framed.
The winner for us was Wilko's A4 Presentation Card. This bright white card holds the ink well and has a super smooth matt coated surface that really makes the colours pop!
We highly recommend this product which you can purchase on the link below.