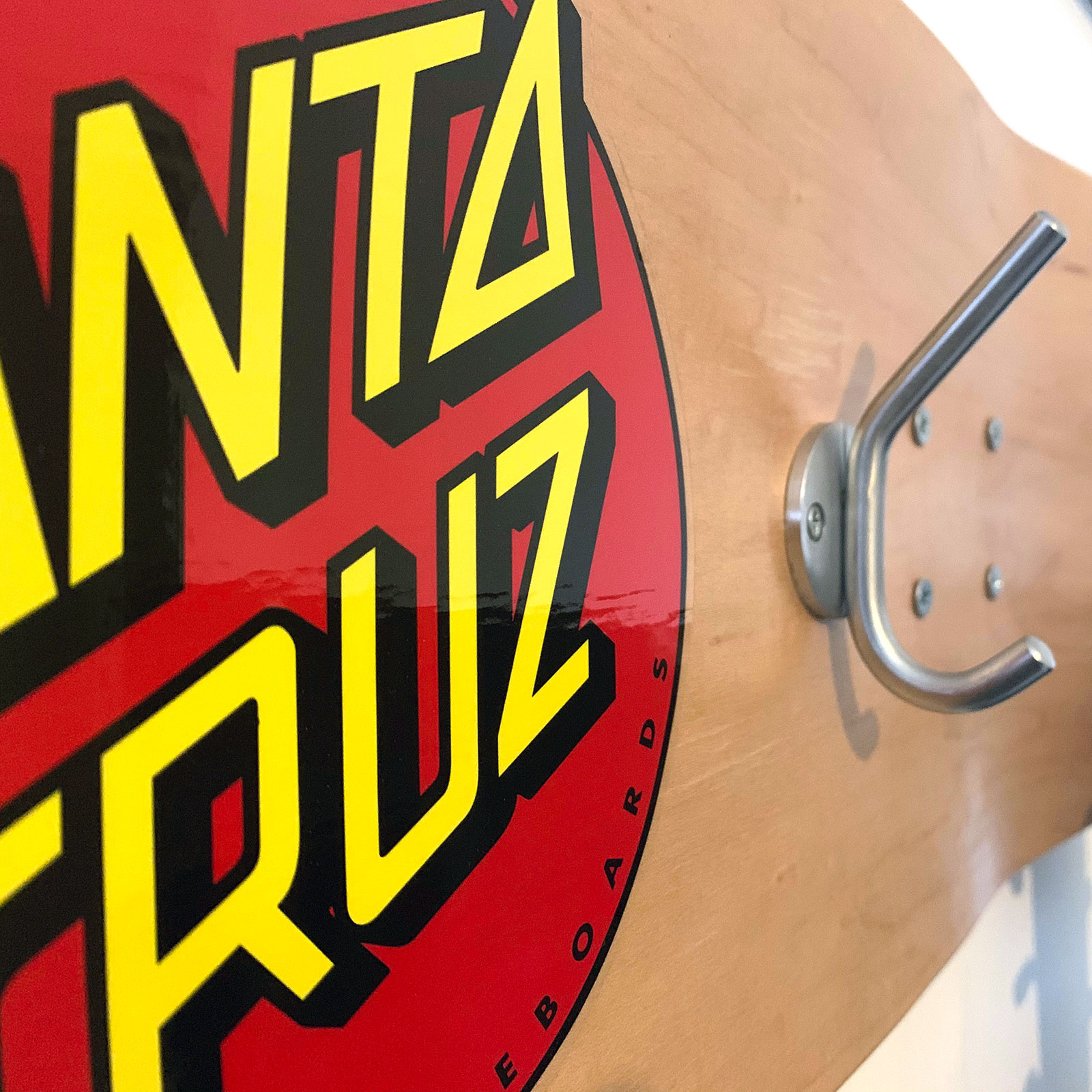 In April 2019 I was lucky enough to take the keys to a new flat that I had just purchased. I say new, it was a 1930's building and the flat itself was in need of a complete refurb (something I will cover in depth in future blogs) so consequently everything going into the flat needed careful consideration, including the coat rack.
I knew I wanted something contemporary and cool but my searches on the internet weren't really coming up with anything inspiring and if anything was close to what I was looking for then it would also have a ridiculous price tag!
This got me thinking that if I really wanted something contemporary, cool and unique that fitted well in the flat then I would have to make it myself. Much to my delight the solution I came up with filled my brief perfectly, was easy enough to make and if I do say so myself looks really flippin awesome!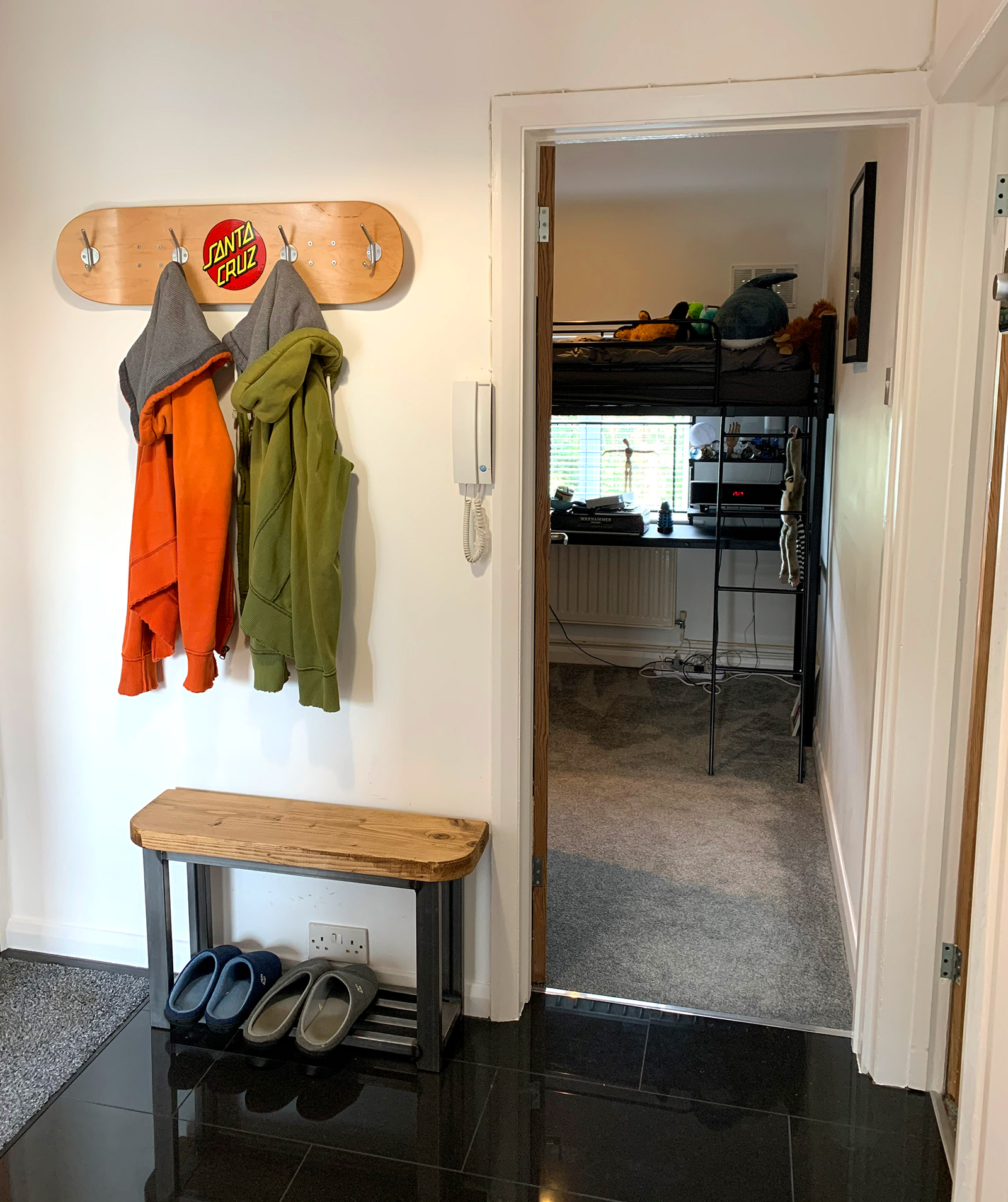 The skateboard coat rack looked great in the hallway of my flat and since moving on and into a new house with my partner it looks equally as good on my sons bedroom wall (it was put there at his request as he loved it more than I did).
If you like the idea of having a customised skateboard coat rack in your home then do get in contact to discuss having one commissioned via our contact form.