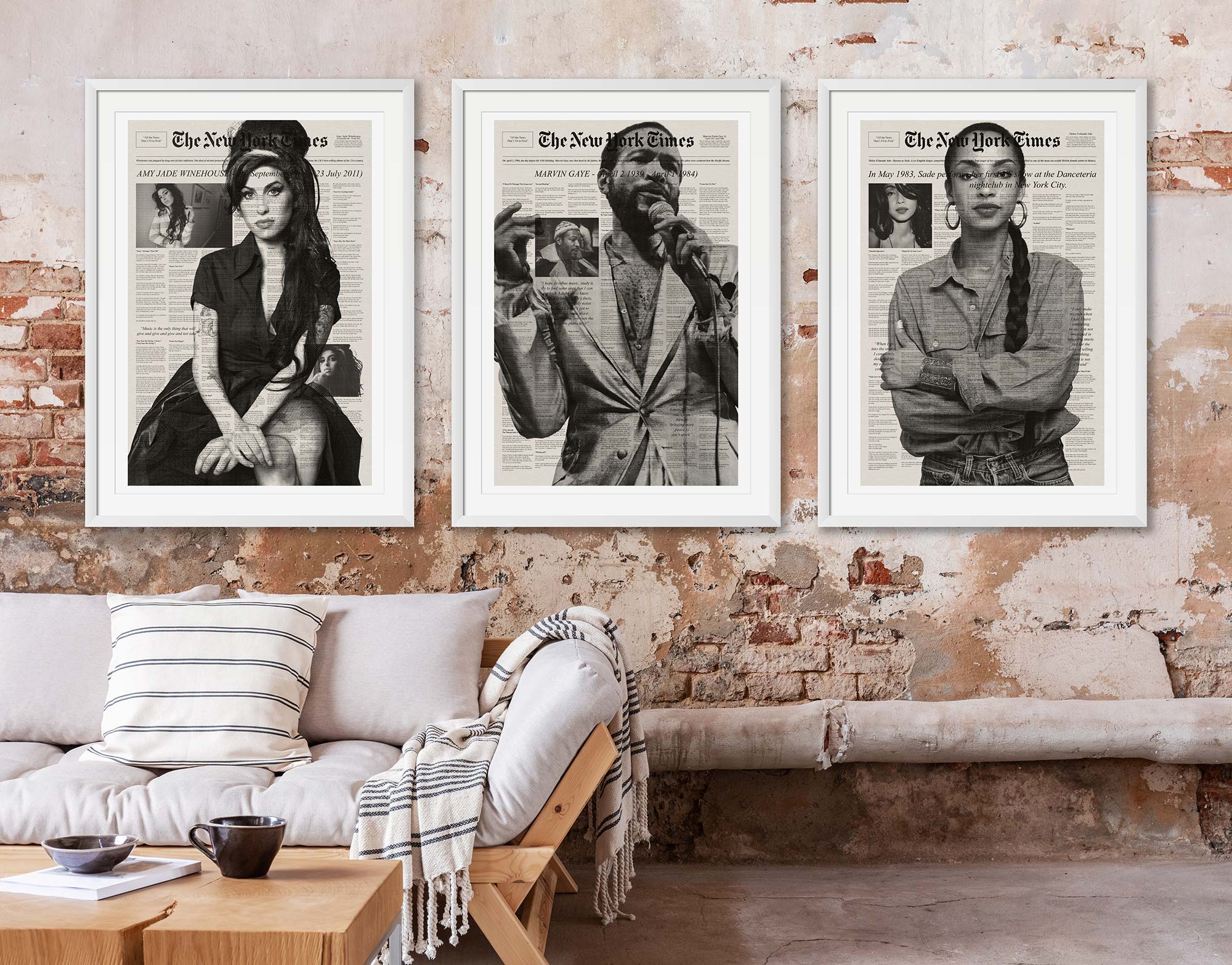 We absolutely loved working on this commission. Our client came to us with an idea of what he wanted, and we turned that Idea into reality. The three musical artists in this series are personal favourites of our client. He showed us a style of art he liked where black and white imagery was printed over a collage of book pages, but we took that idea a bit further.
Rather than random book pages we decided to make each image look like a news paper article. The typography on each print is made up entirely of the artists song lyrics, interspersed with quotes, images and snippets of information about their life and careers! As well as a creative process, it's been an informative one too, there are so many things we didn't know about these musicians!
Our client loved the fact that he was part of the design process, being involved and consulted at every stage so that what we produced was exactly what he wanted. These artworks are exclusive one-off A1 Giclee art prints, printed on high quality art paper for the best possible finish!
If you'd like your own bespoke commissioned artwork then please use the contact form below, we look forward to hearing from you.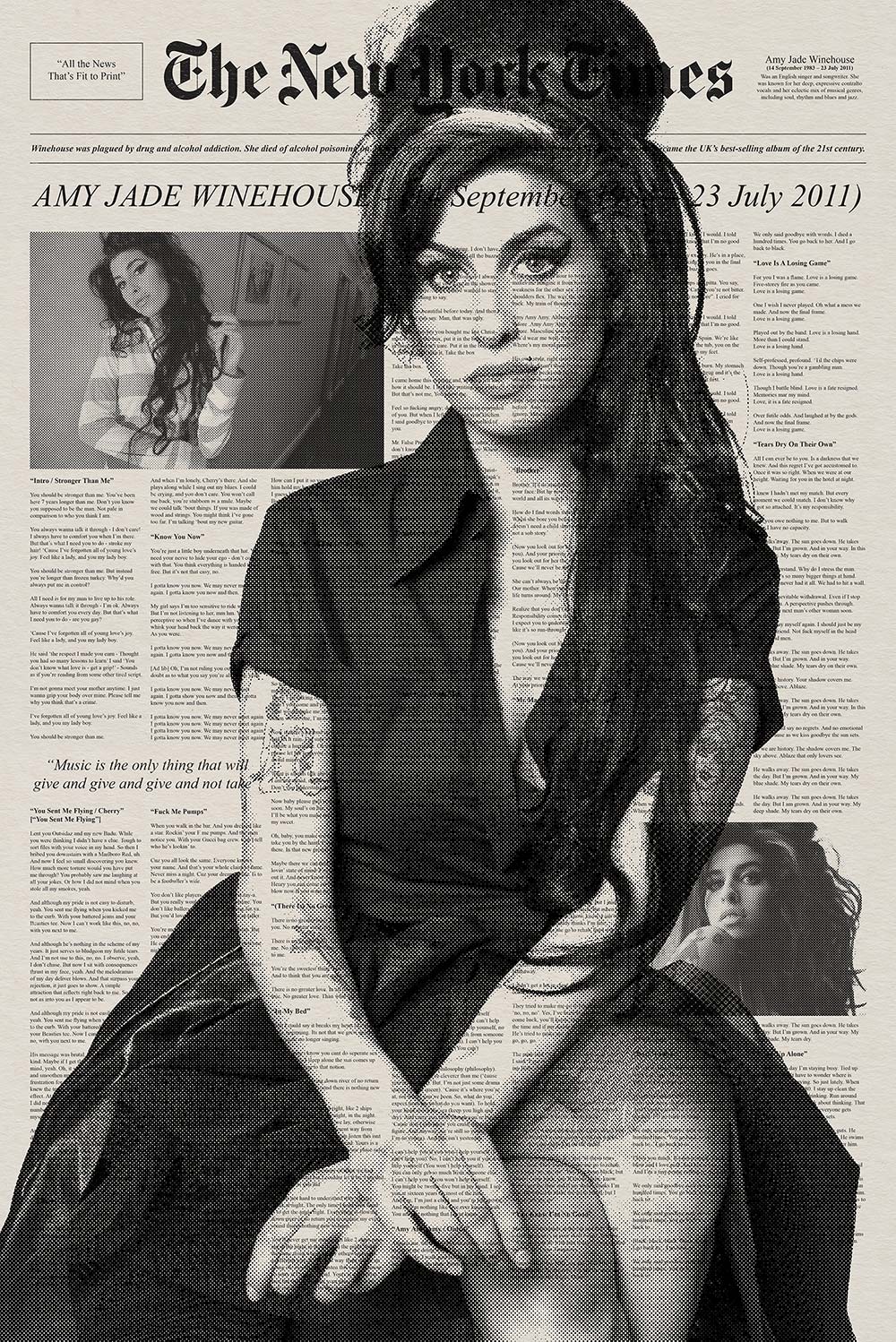 lets talk about your commission…