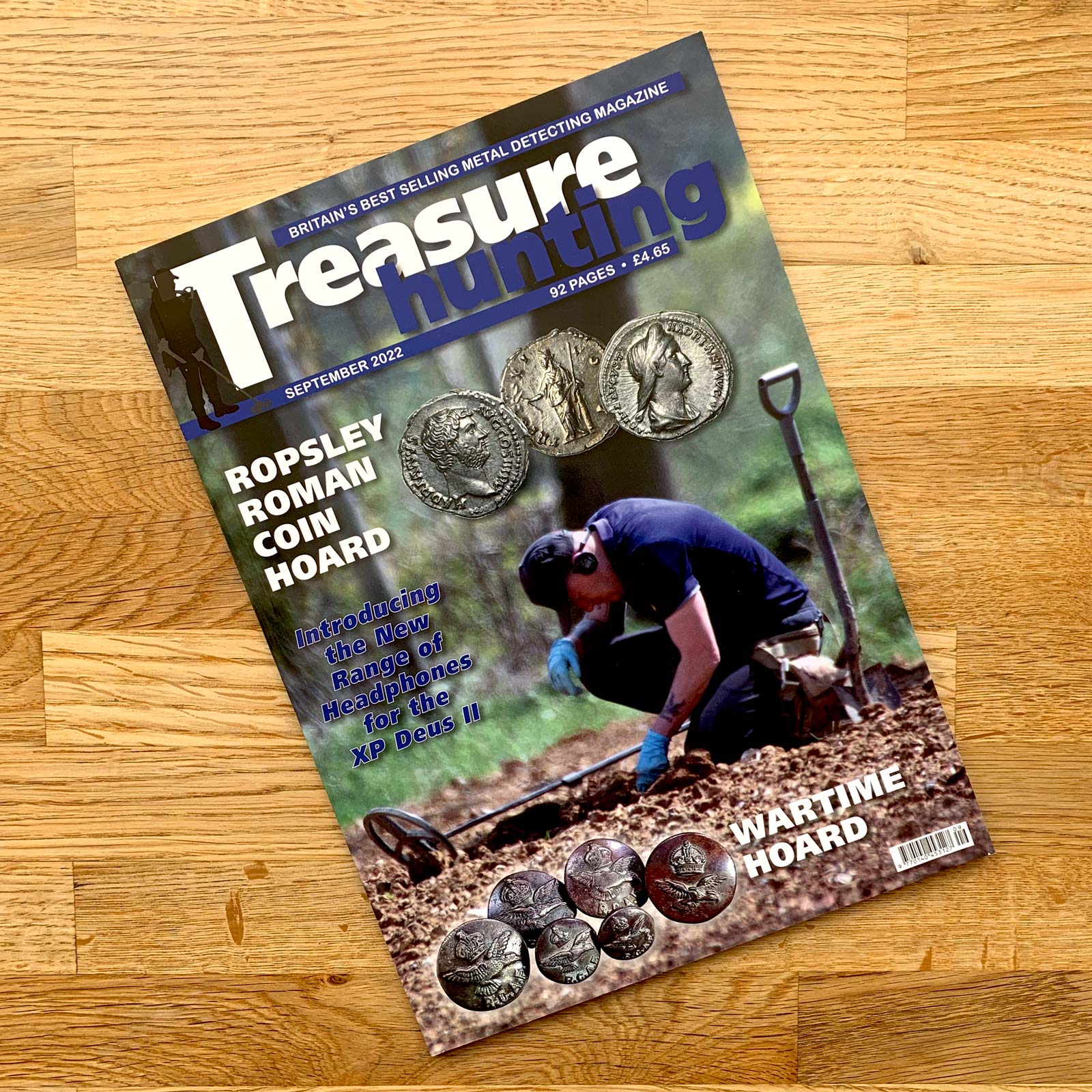 Since I started metal detecting again back in September 2021, I have become so passionate about it that I felt compelled to write about it. This gave birth to the Hertfordshire History Hunter blog in which I write about the things I find and the experiences I encounter. Writing the blog has also been a stepping stone into the publishing world, as I now write regularly for Treasure Hunting Magazine as you can see here with my fourth outing in it's hallowed pages.
Never in a million years did I ever have think that I would enjoy writing as much as I do, let alone have any of my ramblings actually published. It just goes to show that creativity can be found lurking in places you would never have thought to look.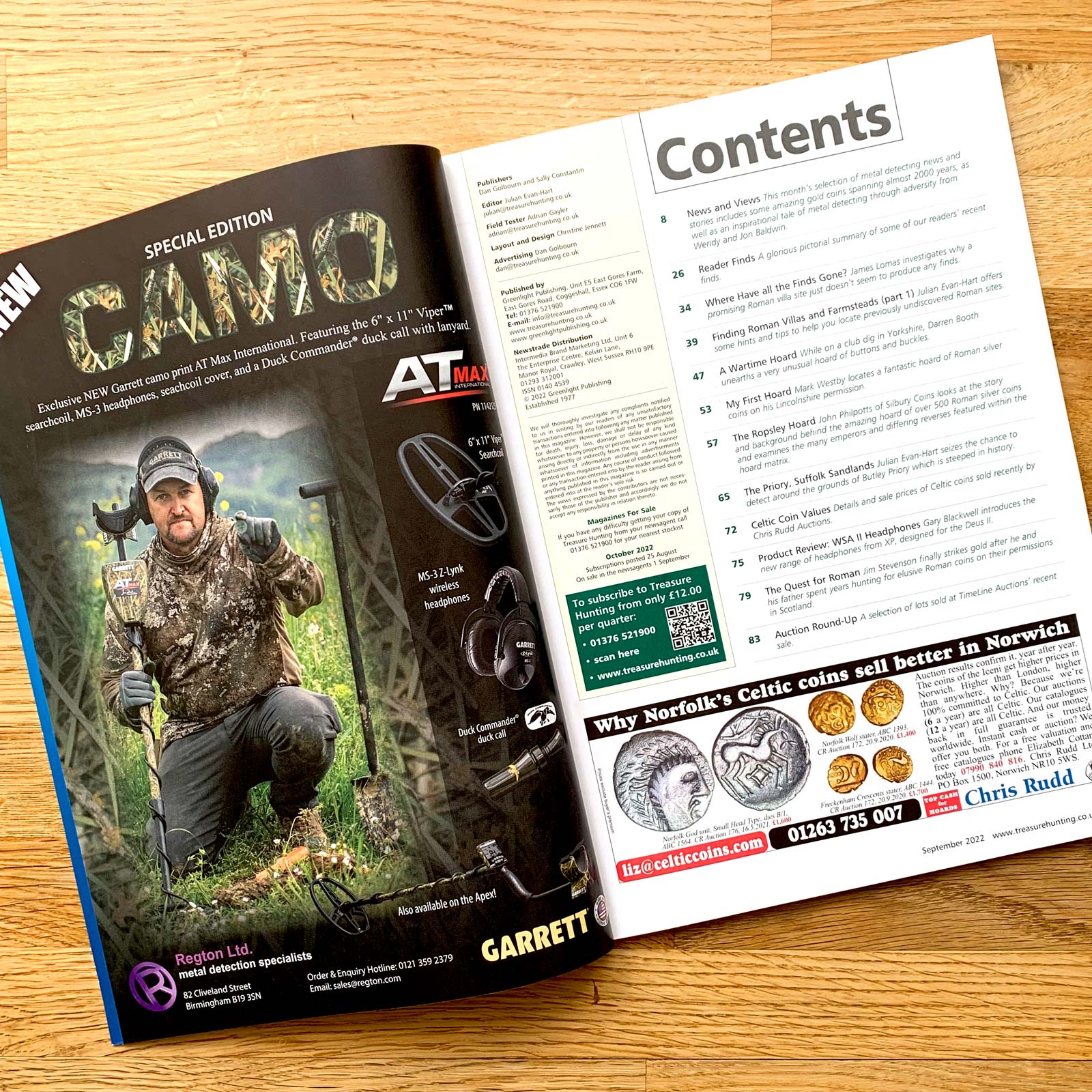 Heading higher up the contents page! 
Having a passion for writing about metal detecting is a great way for me to stay involved in the hobby when I'm unable to actually go out and detect. Take this summer for instance, the hot dry weather has made it almost impossible to dig so writing has been the next best thing and for me it is almost as enjoyable as being out in the fields.
Almost as enjoyable? I say almost, because although I do enjoy writing I don't get the same buzz from it that I do from being out in the fields unearthing a good find. But actually I need to correct myself here because there is quite a big buzz to be had from seeing my articles published, and there is an extra buzz when I make it onto the contents page as I have in this issue!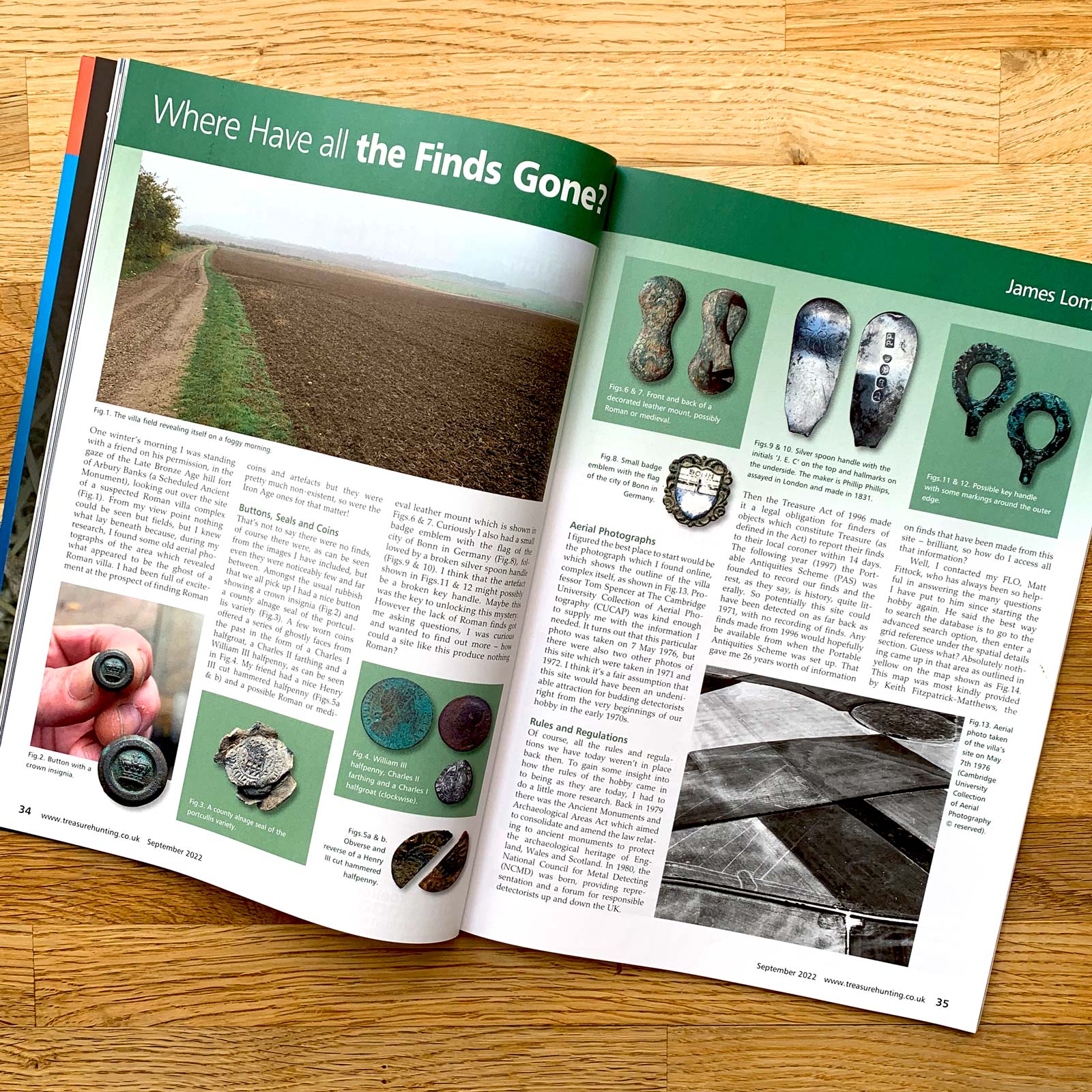 The ghost of a Roman villa.
I'm grateful to this hobby for so many reasons, but mostly because it makes me happy. Having a pastime that I think about and take part in, in such a positive way has been a revelation for my mental wellbeing which I see filtering into and enhancing other parts of my life.
My Hertfordshire History Hunter persona has now expanded into a branded Instagram account which currently has well over 2000 followers. This has lead to even more opportunities opening up which is hopefully taking me into the incredible world of archaeology (follow the Hertfordshire History Hunter blog or Instagram account for more on this later in the year).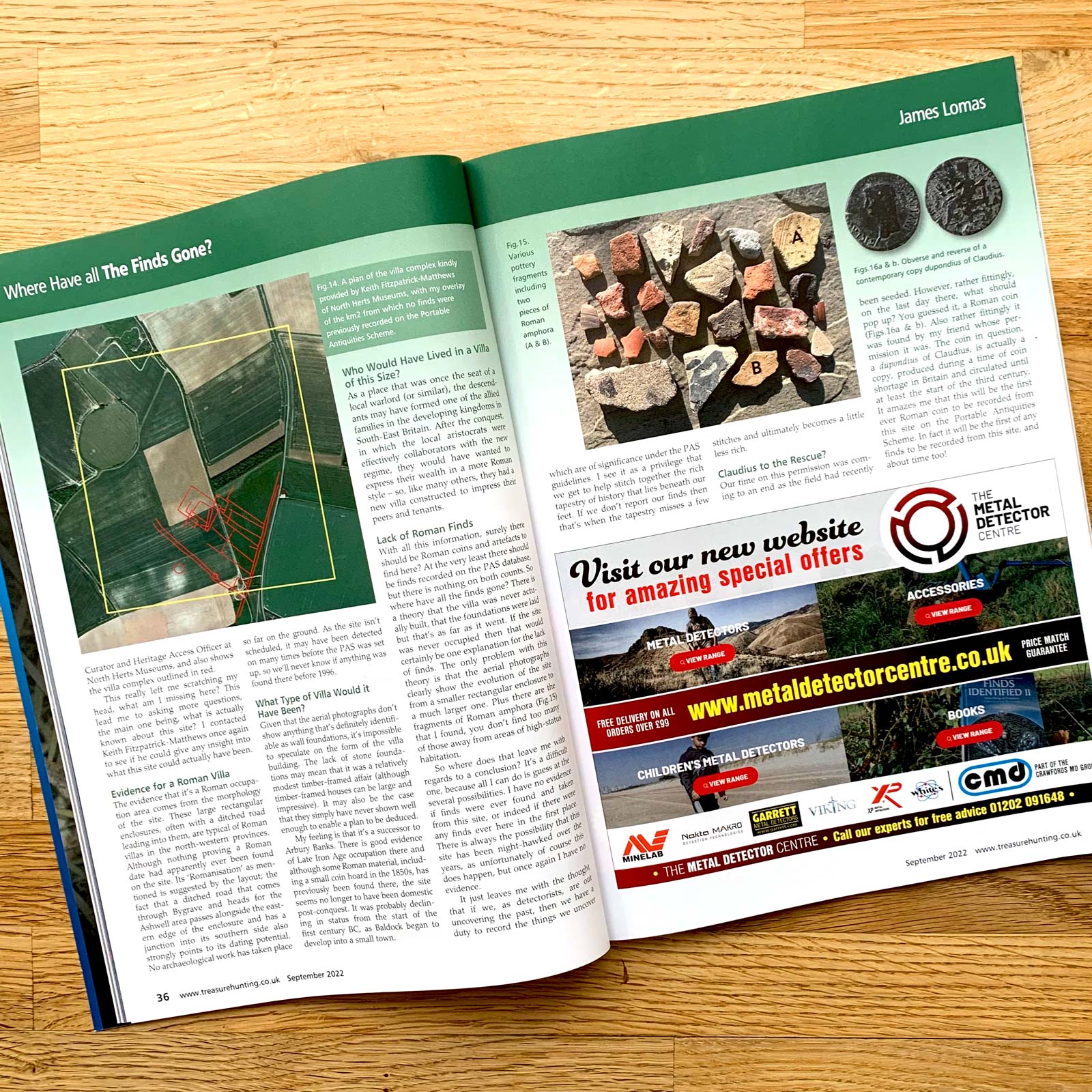 For now though I'm just happy to think of myself a dedicated detectorist, and hopefully anyone who follows the Hertfordshire History Hunter enjoys the content as much as I enjoy creating it.