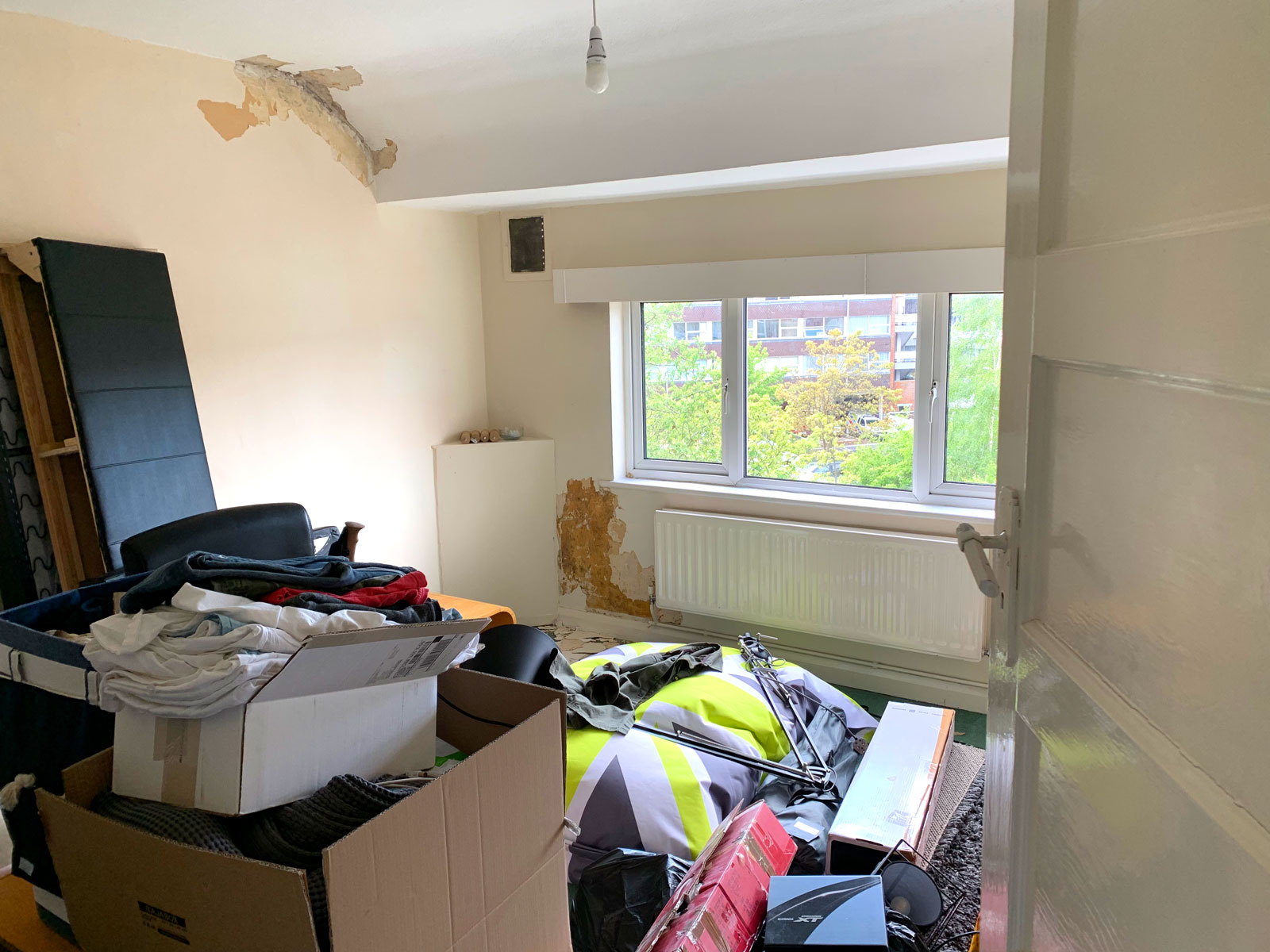 flat refurbishment – part 7
So here it is, the final room to be tackled and the journey's end for my flat refurbishment project! As you can see from the cover pic, this room was used as storage whilst the rest of the flat was being sorted out. Once everything was out, this was a relatively simple room to do.
Like the other rooms it was covered in wood chip, both the walls and ceiling (I mean really, who does this!). It took a good few days to get it all off as the paper separated from the glue which meant I had to strip the whole room twice!
Again like the other rooms it needed a complete re-skim as well as the windowsill stripping back and repainting. It also needed new pipework for the radiator to be installed. This was because we changed how the pipework was routed in the bathroom to fit the new towel rack radiator. The pipework for the radiator in the main bedroom came through the wall from the bathroom and looked quite unsightly. So this was a great opportunity to have the pipework hidden away in the wall and under the floorboards which worked out incredibly well.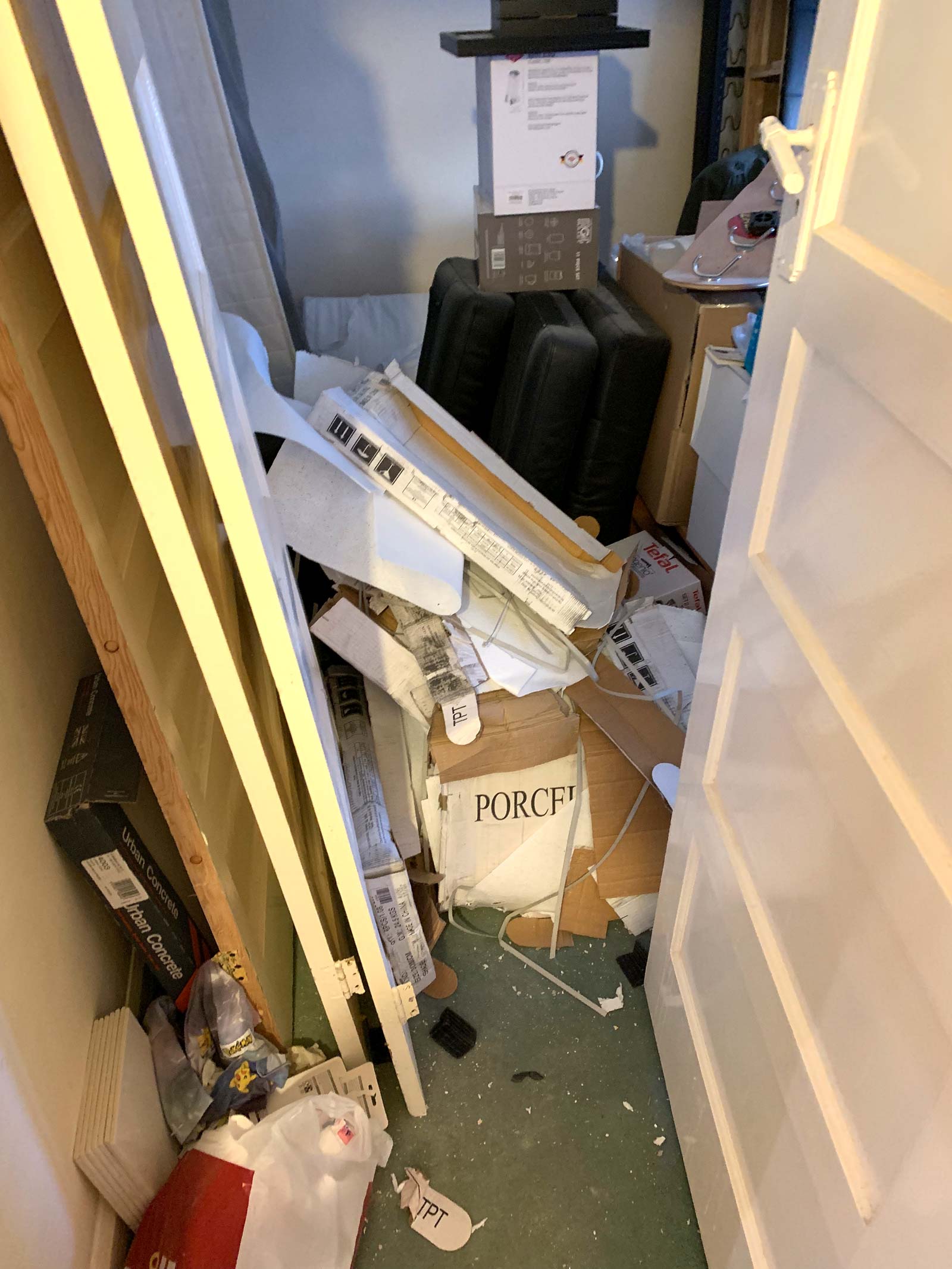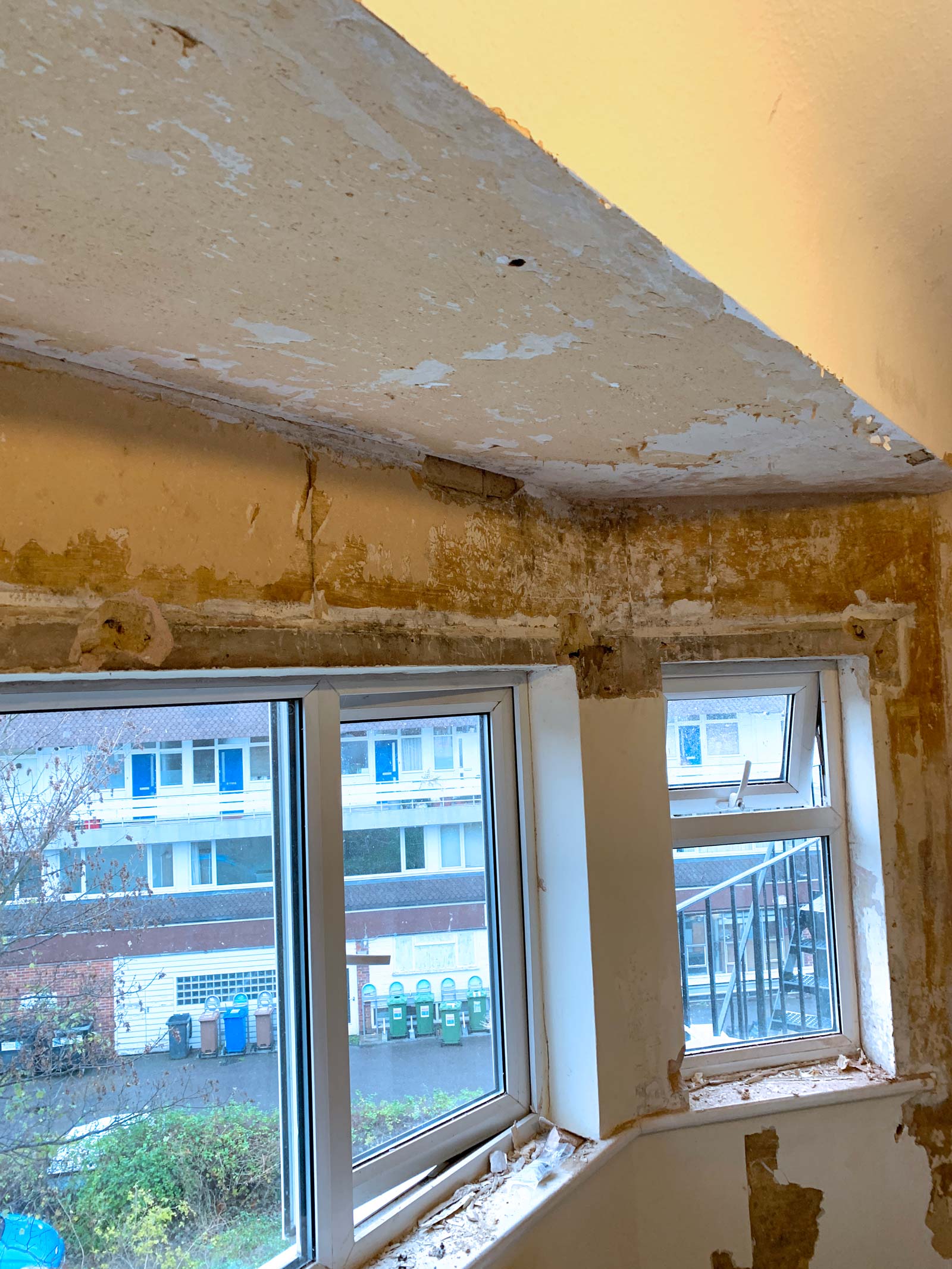 Hard work getting back to bare plaster!
So all in all one of the more uncomplicated rooms in the flat really… apart from the mystery cupboard/box in the corner! This really was a mystery as there was no obvious way to get inside it. I really didn't want to keep it as it served no purpose other than being a mysterious eyesore and to be honest a little bit creepy. So I took the decision to remove it and hoped that whatever was inside would be easily removed as well.
This took some doing with a crowbar and a large hammer but eventually I broke inside. To my surprise, what I found was a corner heater and even more surprising is that it was electric! These flats were built in the 1930's and this heater must have been part of the original spec.
The reason I say this is because when I removed it there was bare brickwork behind it where they obviously couldn't plaster due to the heater already being in place. The electrical cable coming from it had been disconnected long ago and was very brittle in my hands so there was no worry when taking it out.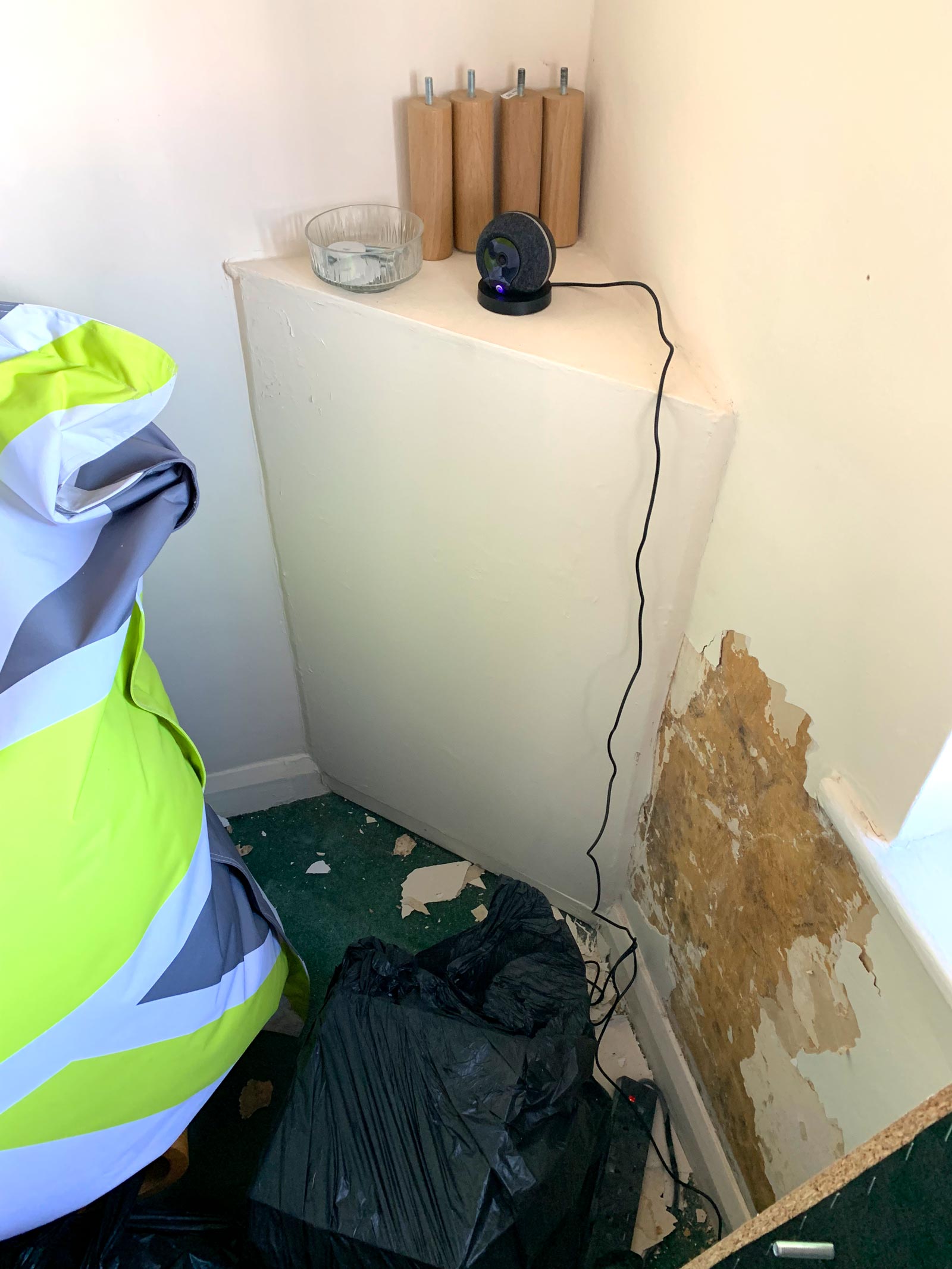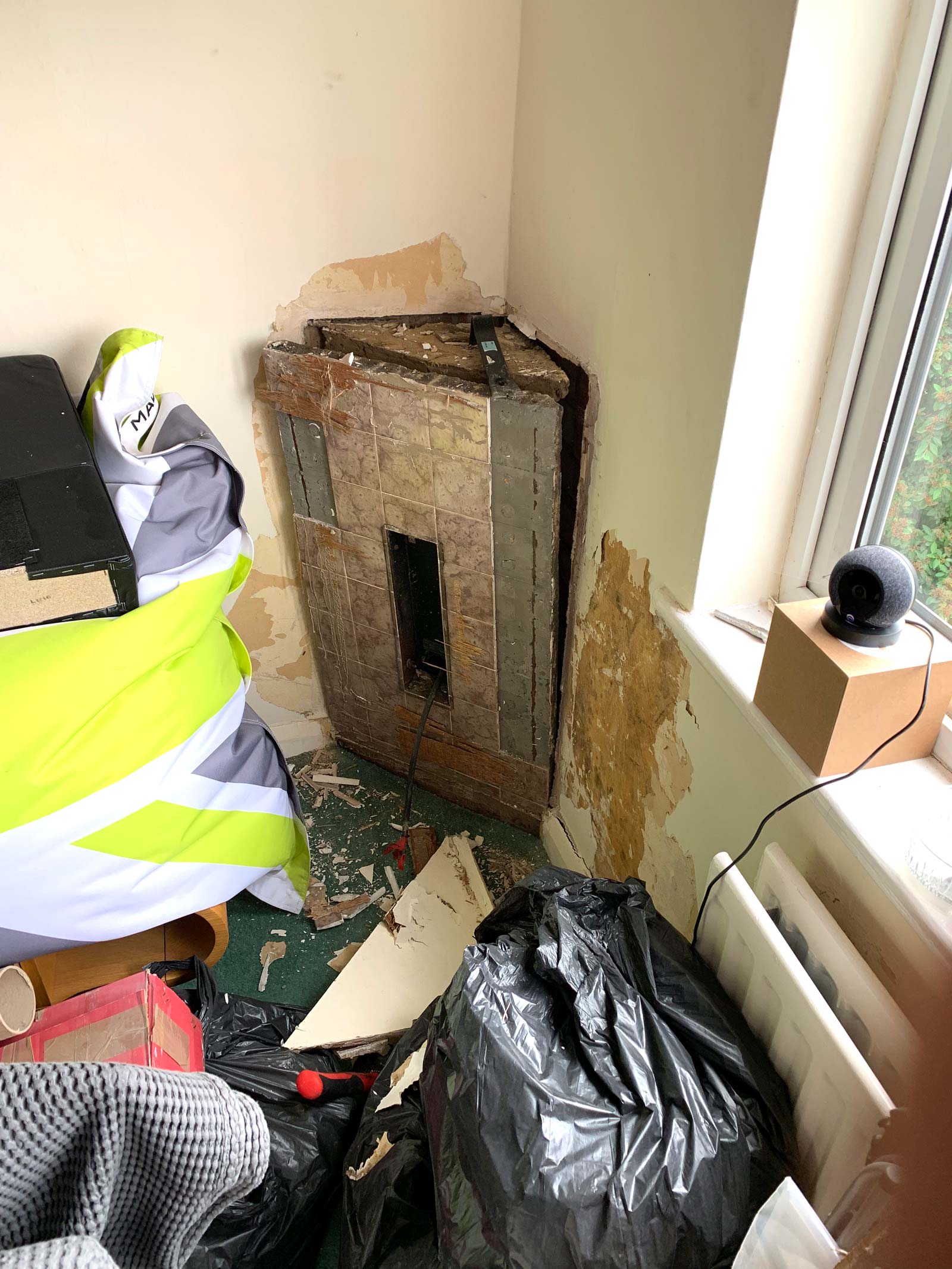 Luckily not a severed head, just an old heater.
Once I removed the heater the hole left behind was plastered over before being skimmed with the rest of the room. After this all that was left for me to do was paint the walls, ceiling and woodwork before the carpet was fitted. Once I had put my bed and other minimal bits of furniture back together it was job done, I was now the proud owner of a fully refurbished two bedroom flat!
In total this journey has taken 9 months, and what a journey it has been. I feel very privileged to have had the opportunity to take on a project like this and be able to see it through to the end. It's been an emotional experience which happened at a time when I think I needed it most, but there is more to come which I will talk about in the final blog on what I feel has been a really epic journey for me!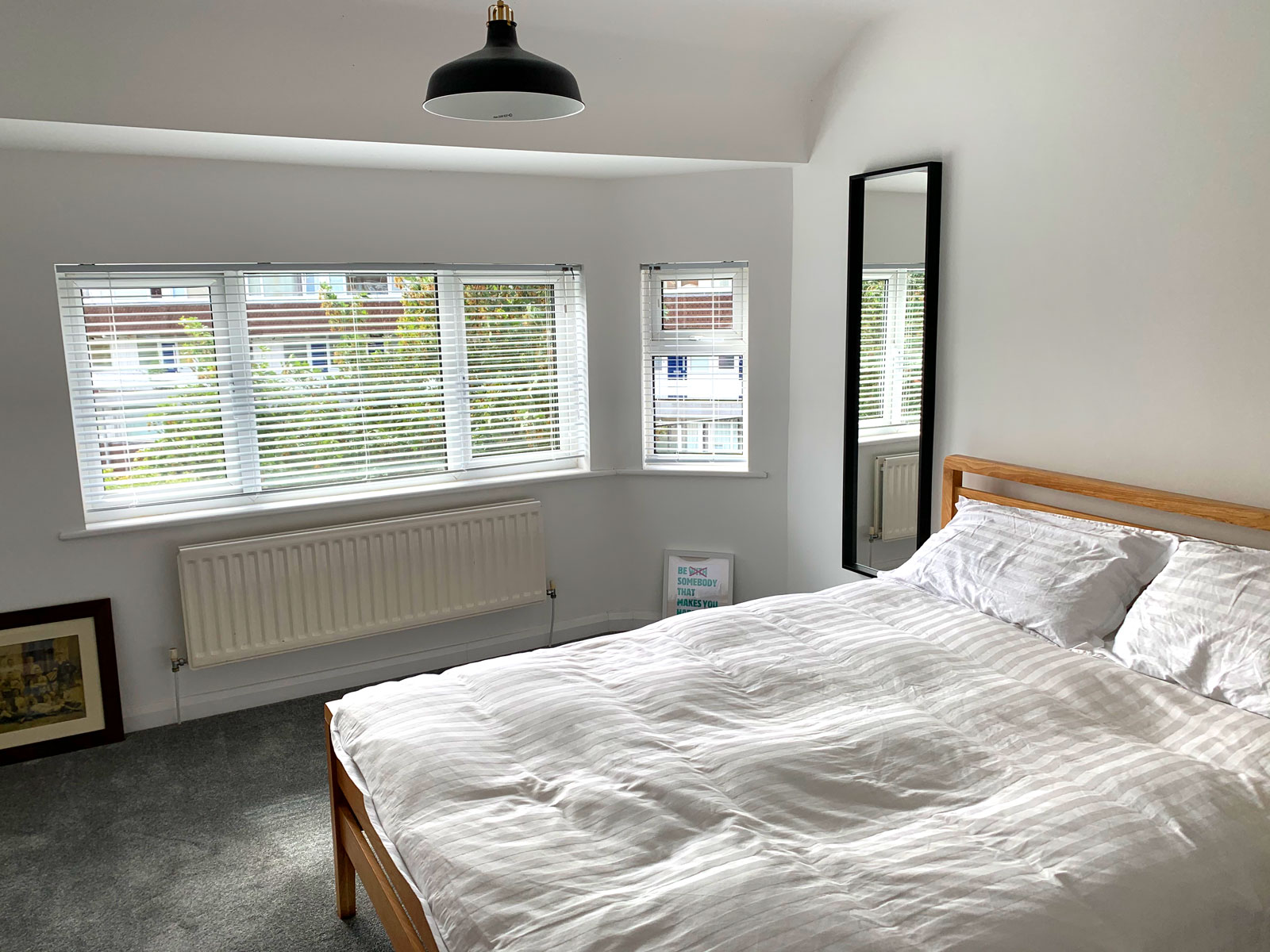 Soooooo nice to have a bed again!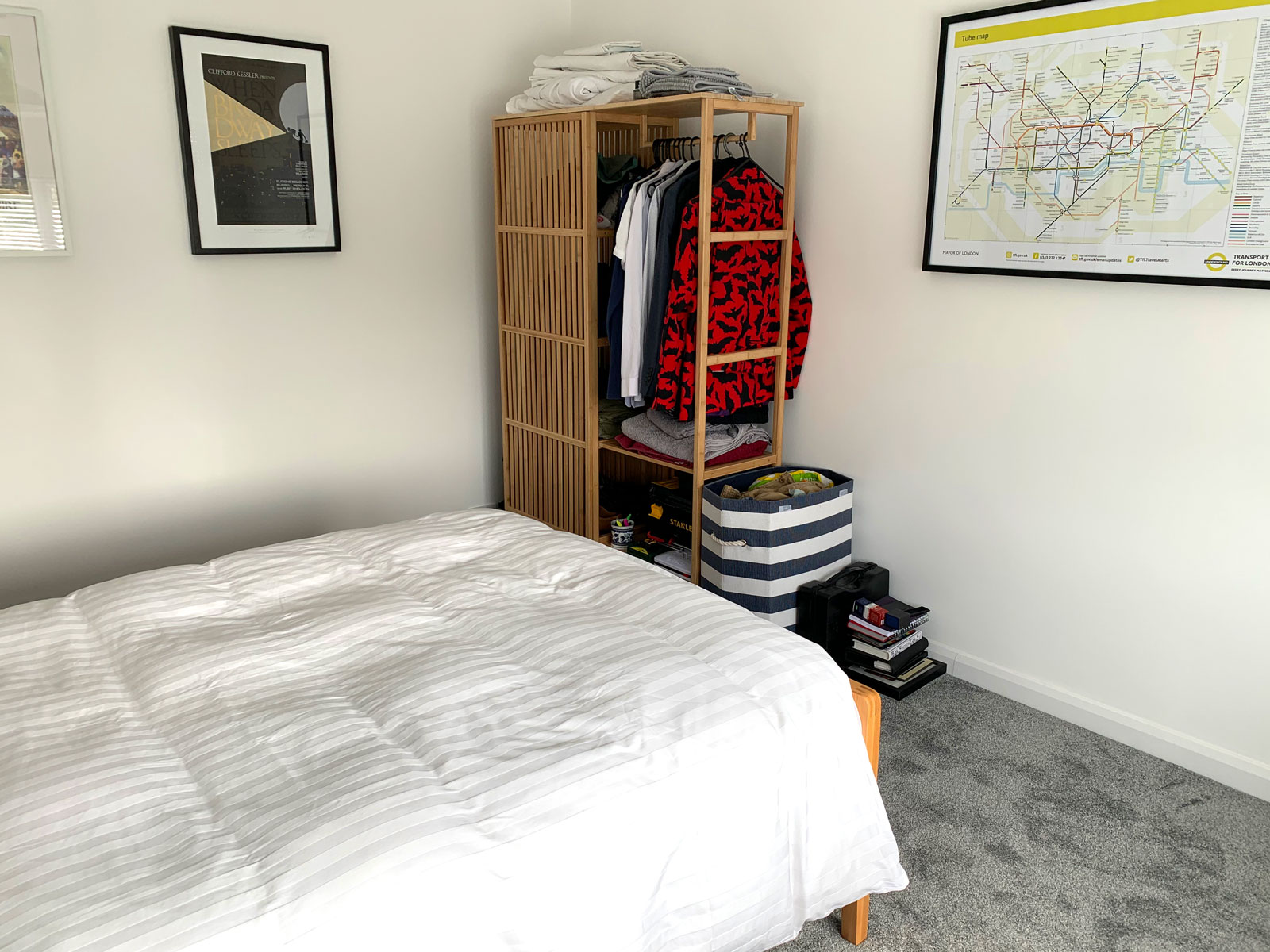 I did say my furniture was minimal.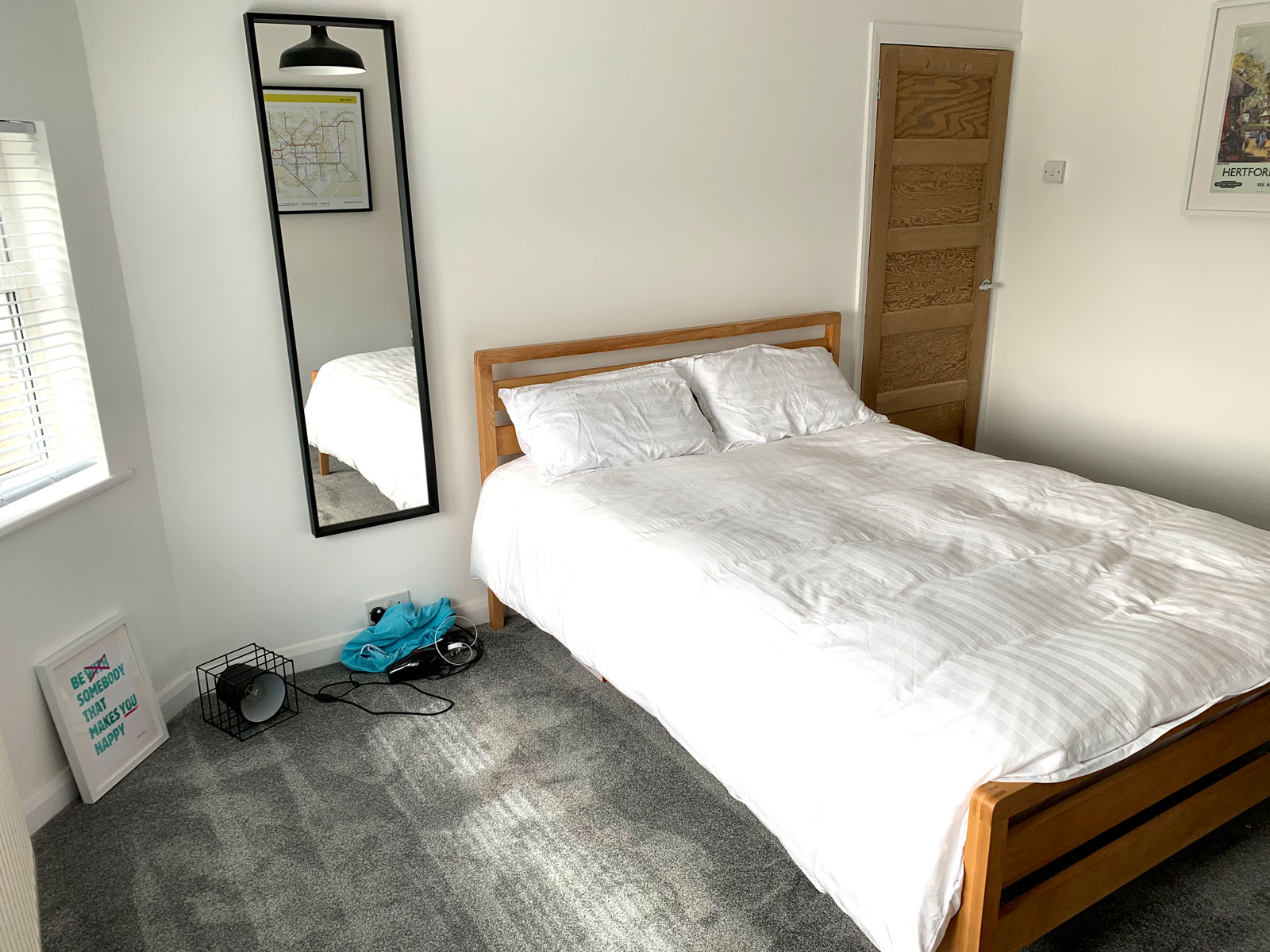 Still space for more pictures.