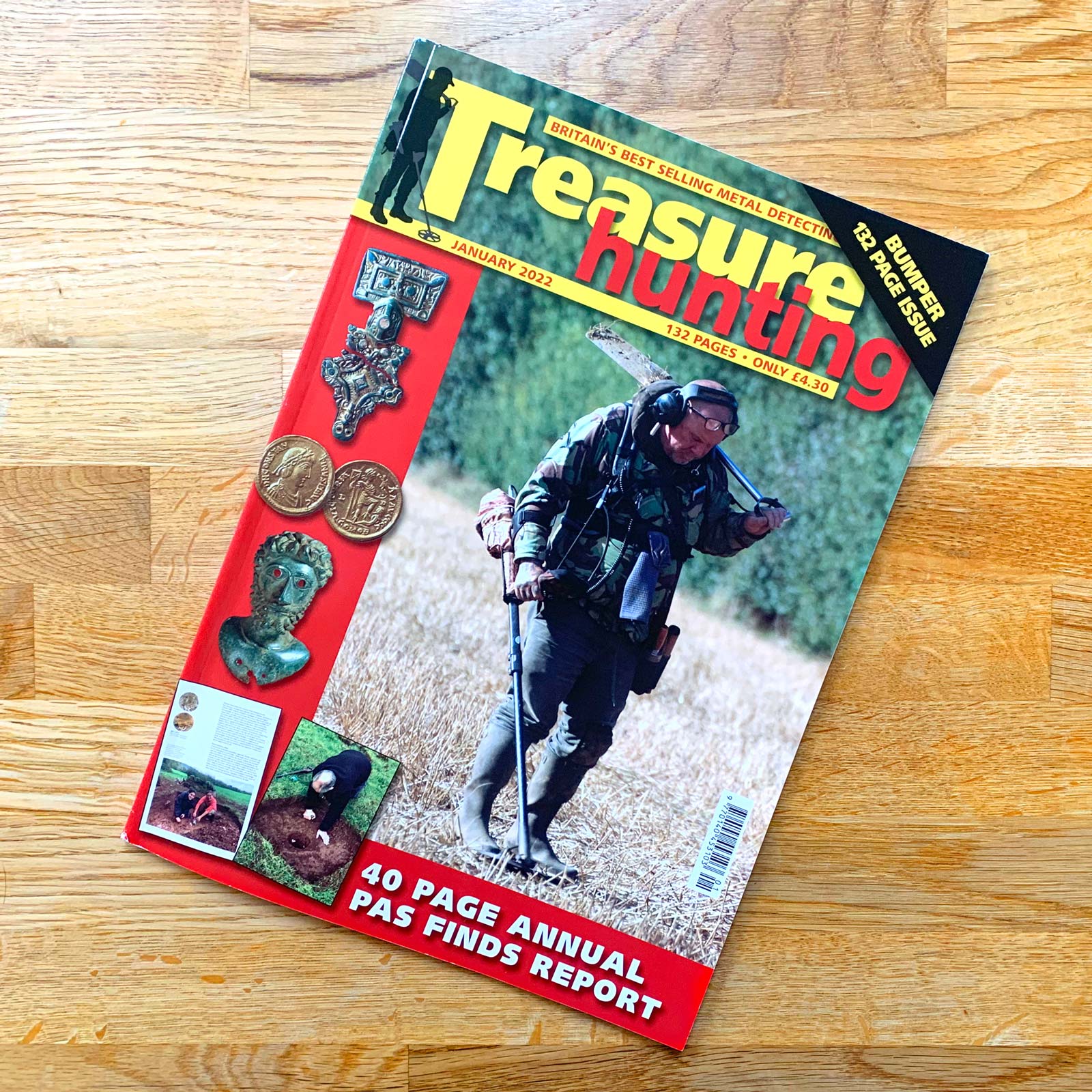 So here I go again, I now have my second article printed in the January 2022 edition of Treasure Hunting Magazine. This time I have two pages dedicated to my ramblings so things are definitely on the up. This time it's all about my experience of doing a detector survey for my local museum which is titled 'A walk in the fields'. This is actually an edited version of my blog which has the same title, so if you are unable to obtain a copy of the magazine you can read it HERE.
As it turns out this will be the first of two articles dedicated to my experience's of doing detector survey's for my local museum. The second article is also an edited version of one of my blogs, this time it's 'Another walk in the fields', which will appear in a future edition of Treasure hunting Magazine. Again, like the first article, if you can't obtain a copy of the magazine when it comes out you can read it HERE.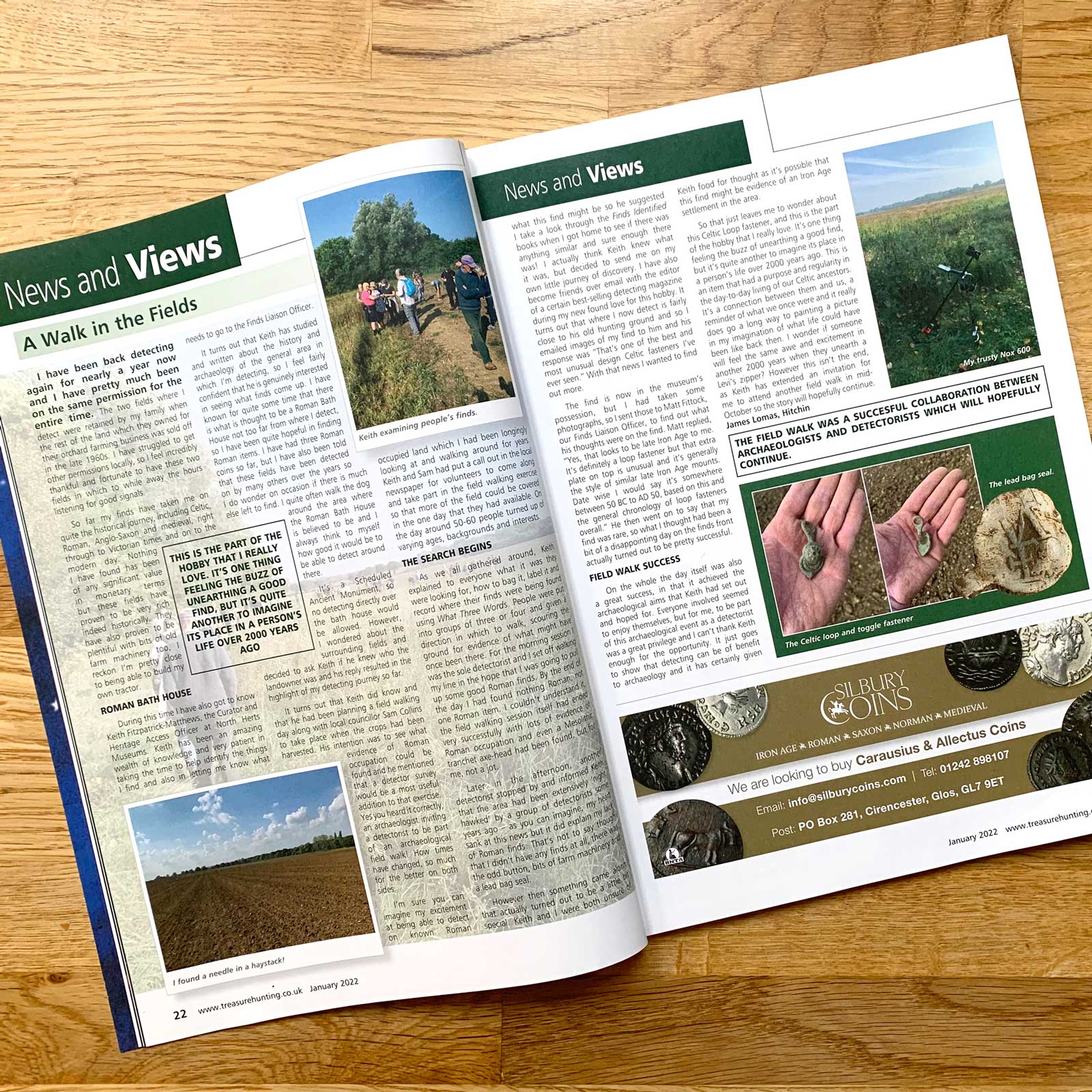 Two whole pages of my ramblings! 
It is, as most detectorists would agree, an amazing feeling to have a hobby or interest that really grabs every inch of your love and enthusiasm. I often wonder where I would be without being able to detect now, as it really has captured my imagination in a big way. This is why on the weekends when I am unable to get out in the fields, that I find myself writing about it. I have never had any inclination to write before I took up this hobby, but for some reason I just can't seem to help myself.
Finding all this history beneath the land that surrounds us makes me feel that it should be shown and shared. Most of the stuff we find won't be museum worthy, but it does all have a history. It's all part of the story that our ancestors left behind and if we don't show and share then we stop adding to the richness and detail of that story. I for one will carry on showing, sharing and writing about the things that I find and I will do it for a whole host of reasons, but the main one is that I just love doing it!
So for everyone that enjoys this wonderful hobby, keep up the good work. This history of ours grows bigger by the day as we all uncover what is there to be found, long may this story of ours continue!