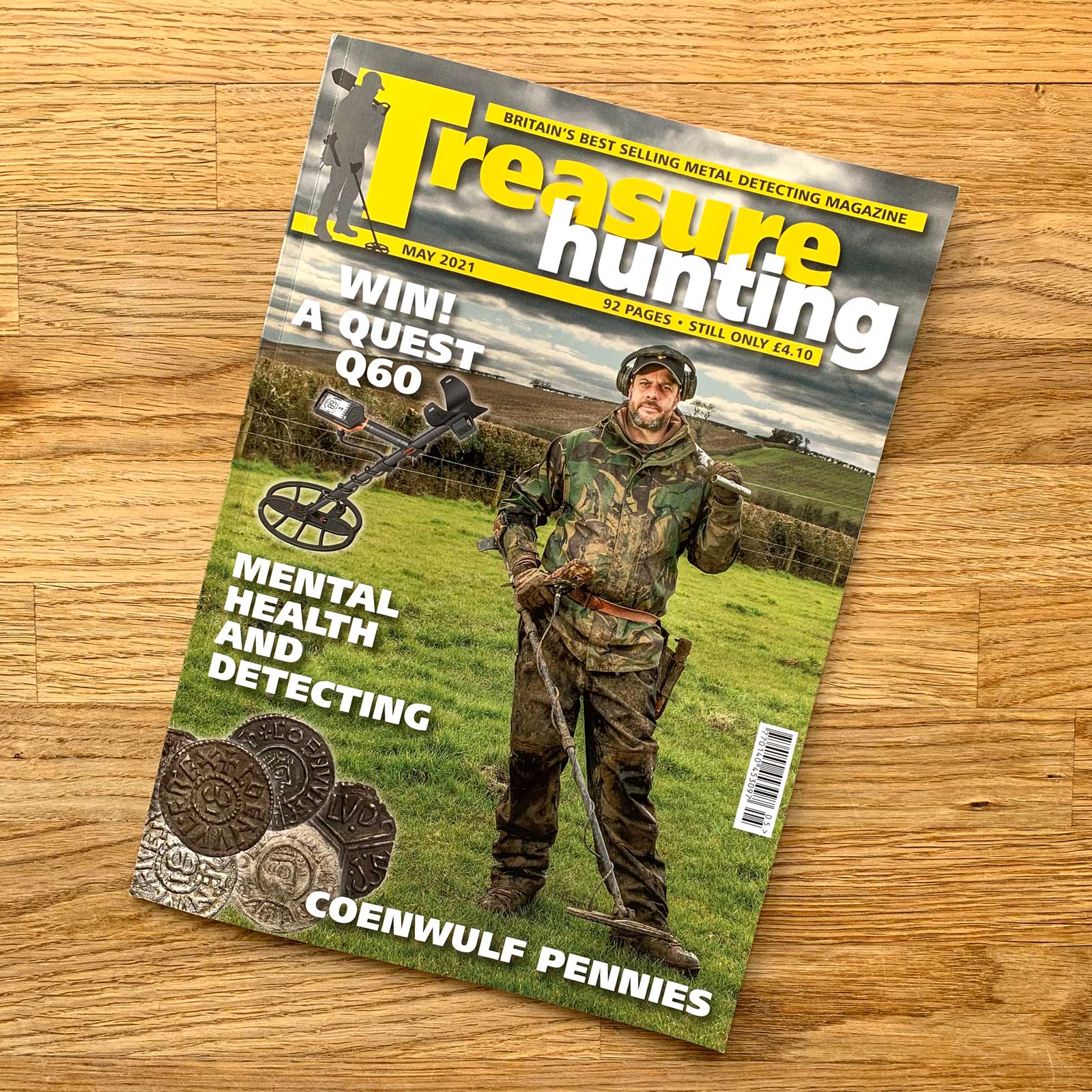 So as you will know from my blog, I got back into detecting in September 2020. Since then it's become a hobby which I am now addicted too and one that I love everything about. I have only been detecting in two fields so far but finding out about the history connected to the things that I find is starting to paint a good picture of the people who have been there in the past.
This Is why I started blogging, because I now have a real interest in the history behind what I find. This is part of the reason why I decided to contact Treasure Hunting Magazine as the news and views section seemed to be full of people who were as enthused about the hobby as me.
So I wrote to them explaining that I had got back into detecting and started blogging about it. They replied and were very friendly and enthusiastic about my new found love for detecting and suggested I should write a piece about it for the magazine. I have to say I was quite surprised when they suggested it, but I wrote it and a few months later my article was printed in the May edition.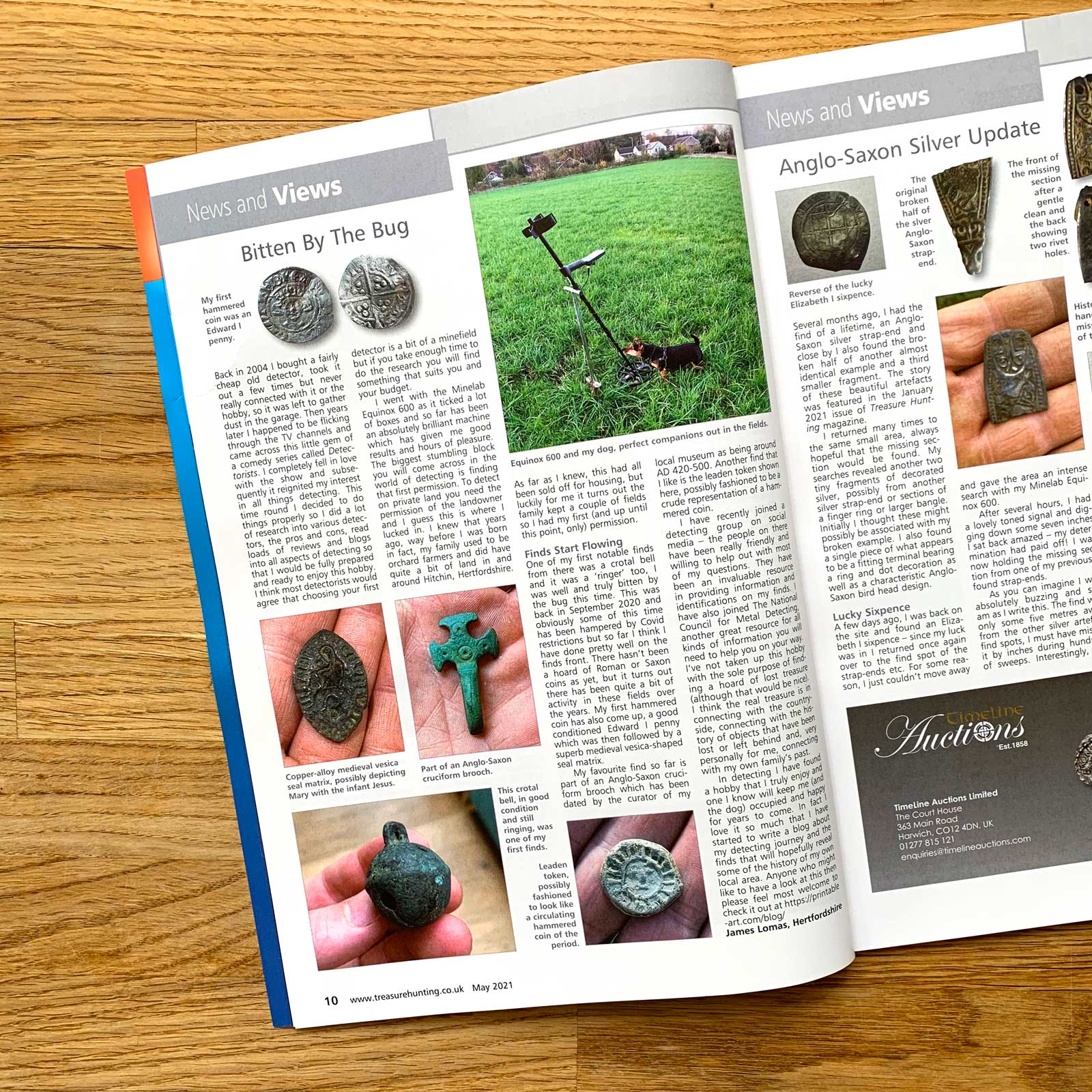 Echo our dog is now immortalised in print! 
I was chuffed to bits when the magazine came through the letterbox. To see that I had a full page article printed on page 10 felt amazing, I am now a man in print, lol! I have commented before on how this hobby has been a tonic for my mental health during the lockdowns, but I can't advocate enough how much of a benefit it really has been.
Being passionate about a hobby, something you can really loose yourself in and forget everything else for a while has been an immeasurable help. I understand that detecting may not be for everyone, but it has definitely made a big difference in my life to have a pastime that I really look forward to doing, and may that long continue. Blogging about it is a further extension of this and something I intend to keep up as I build a small picture of the past for myself and others to see.
So that just leaves me to thank Jules and the team at Treasure Hunting Magazine for taking an interest and printing my article, you made this newbie a very happy chappy!